Sajájduhttem iOS:n (iPhone / iPad / iPod)
Gå la ehpav App Storas viedtjam soajttá návti vuojnnut: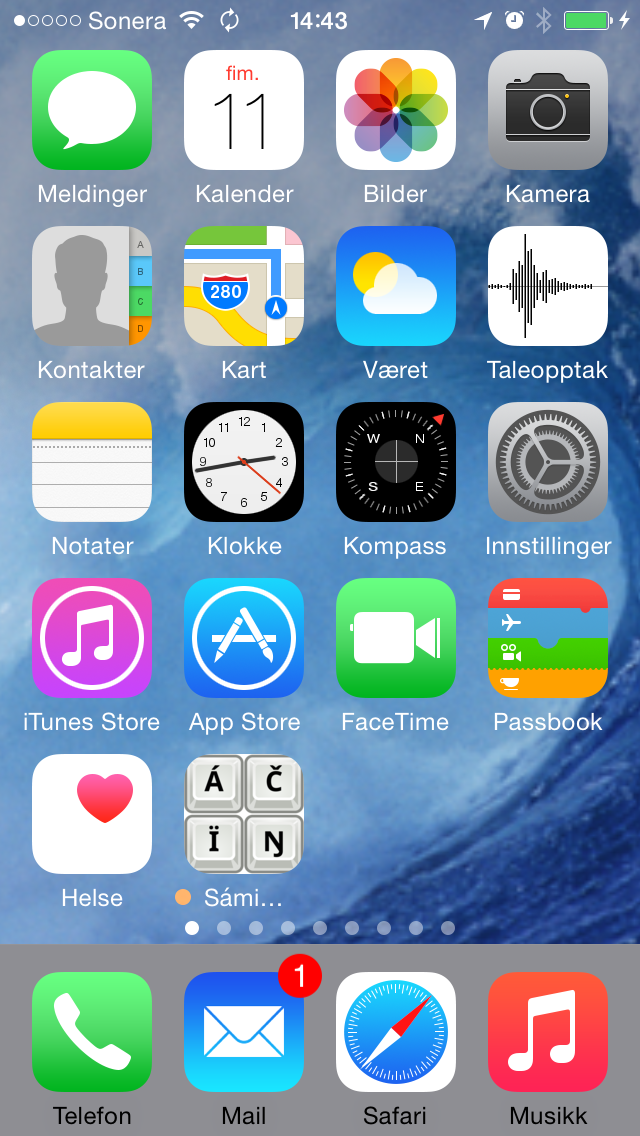 Rabá ehpav: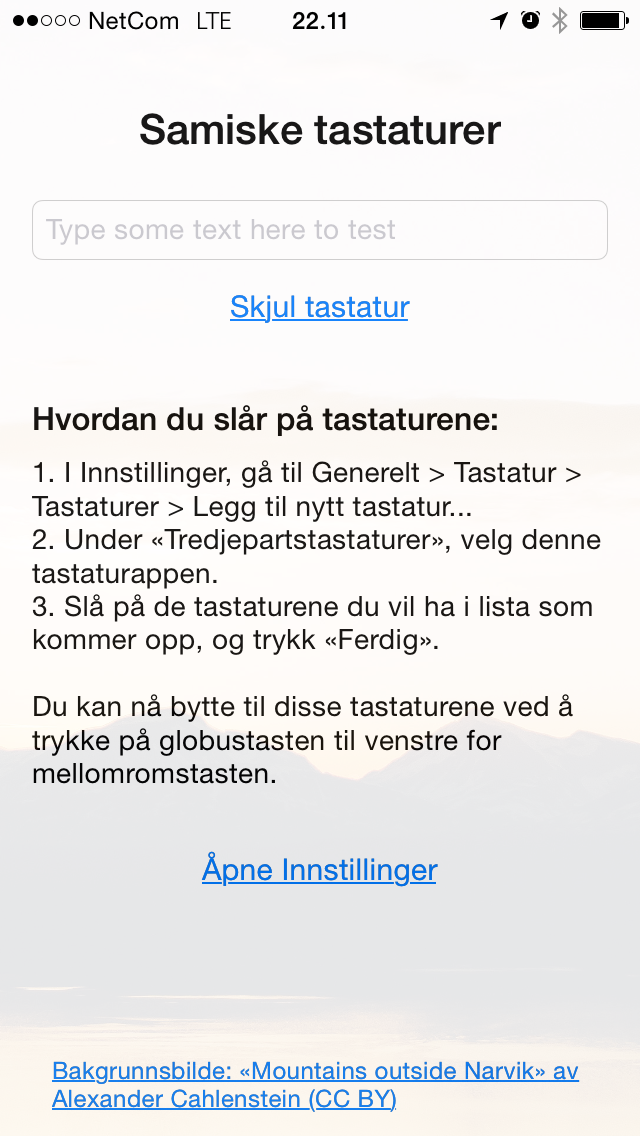 Dieddela sválldasav «Åpne Innstillinger»
Maná dási: «Generelt > Tastatur > Tastaturer > Legg til nytt tastatur..»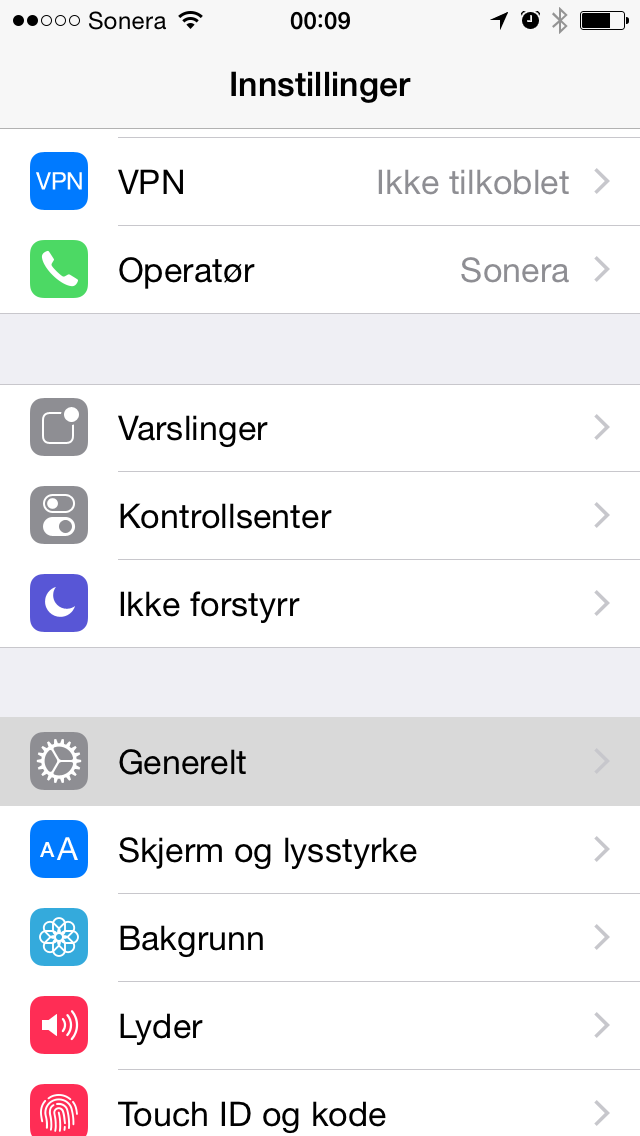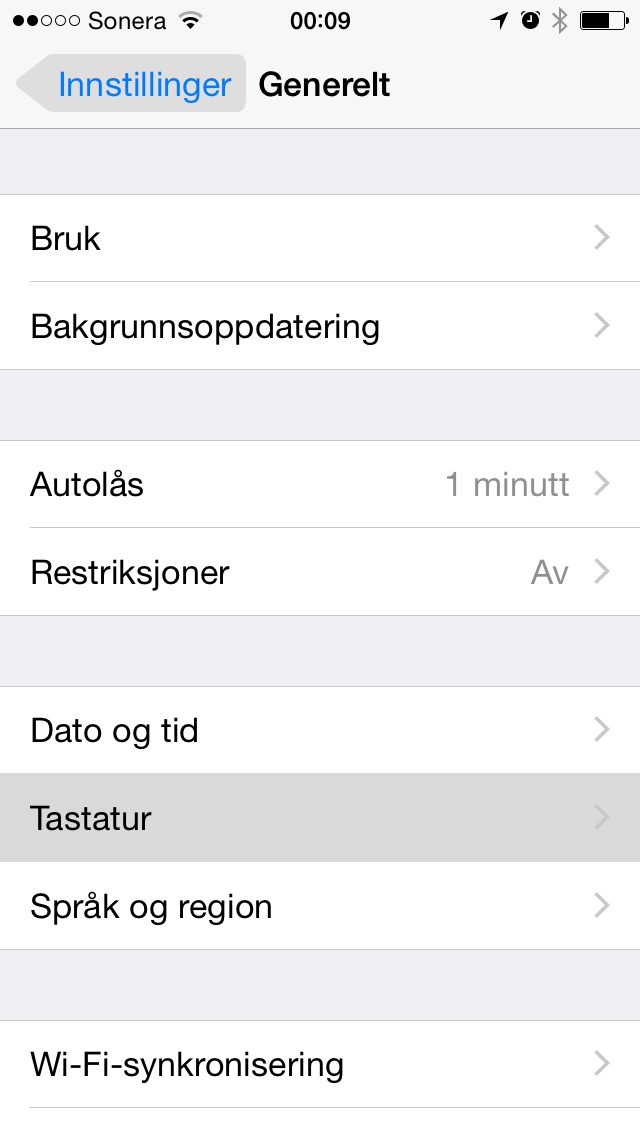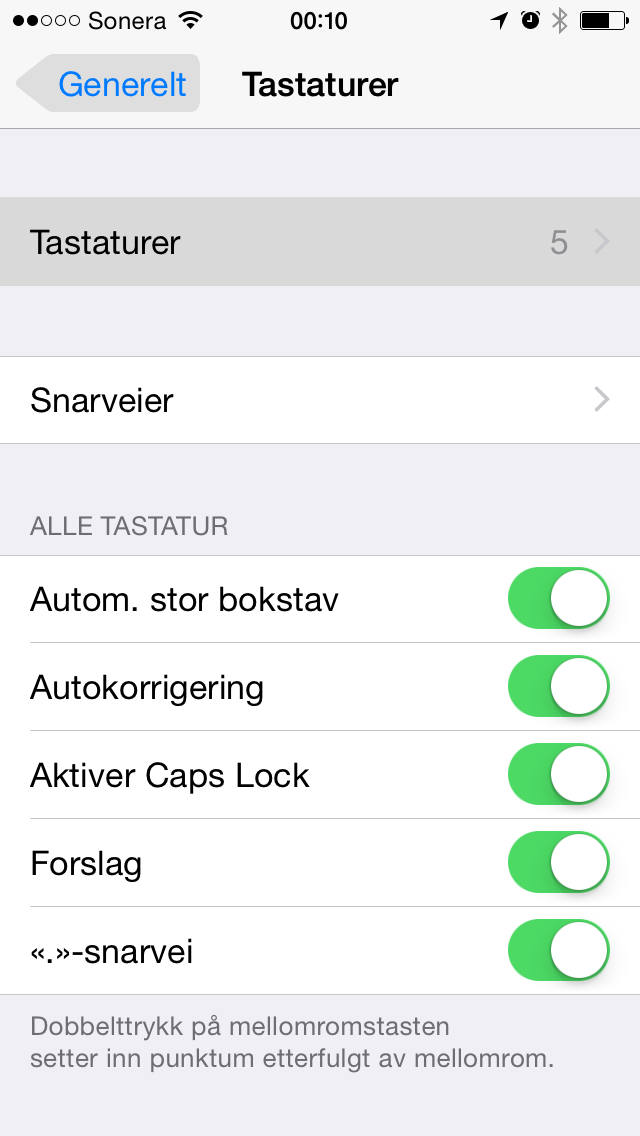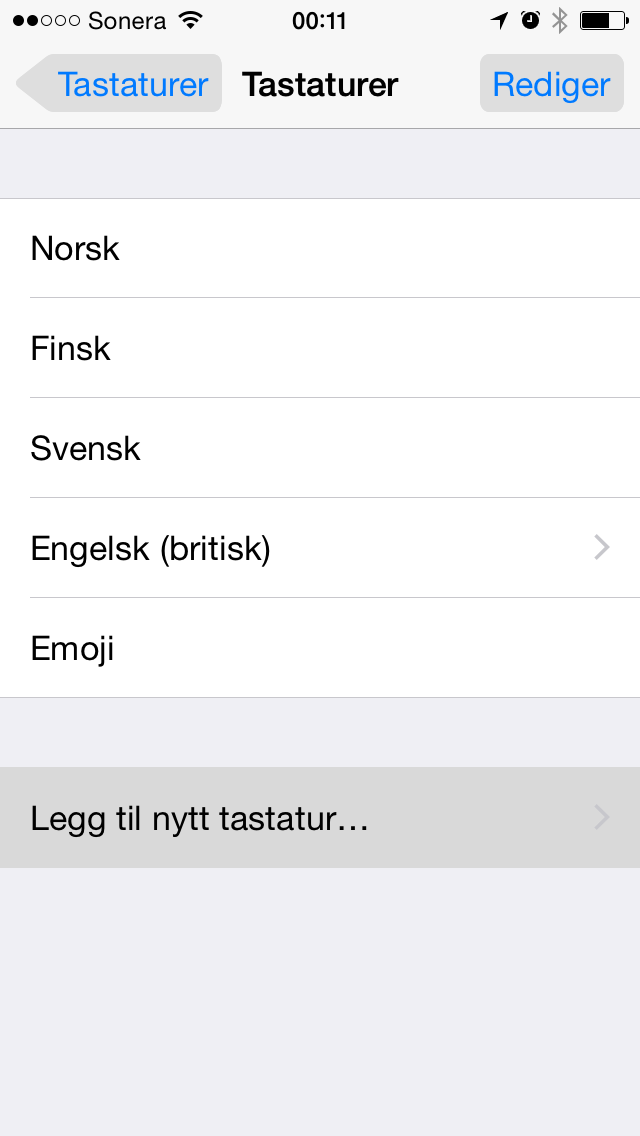 Tevsta «Tredjepartstastaturer» vuolen vállji «Samiske tastaturer»: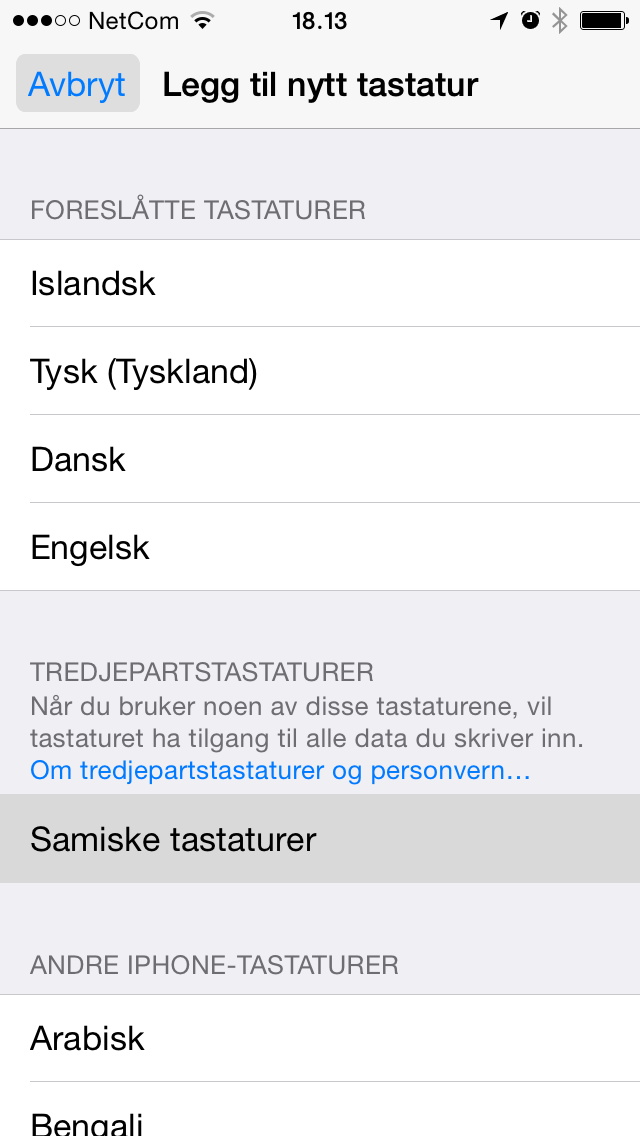 Vállji tastatuvrajt majt lágeda: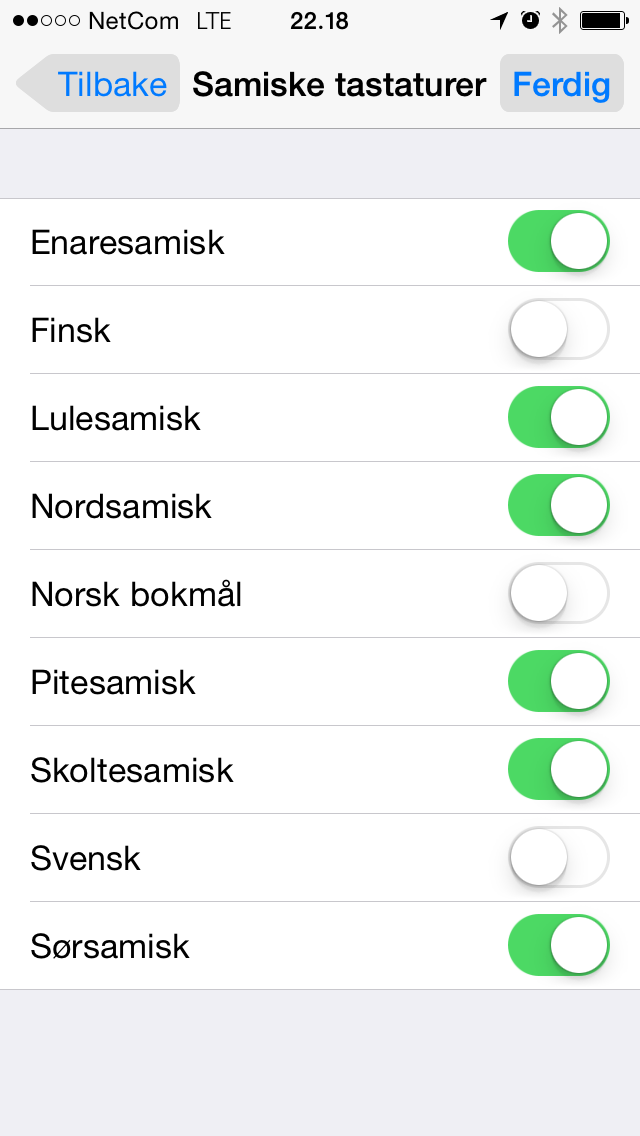 Sajájduhttem le gærggam!
Gå tjáledijn tastatuvrav sidá målssot oanegattjat diebttji globusboalov gaskaboalo gåråbielen: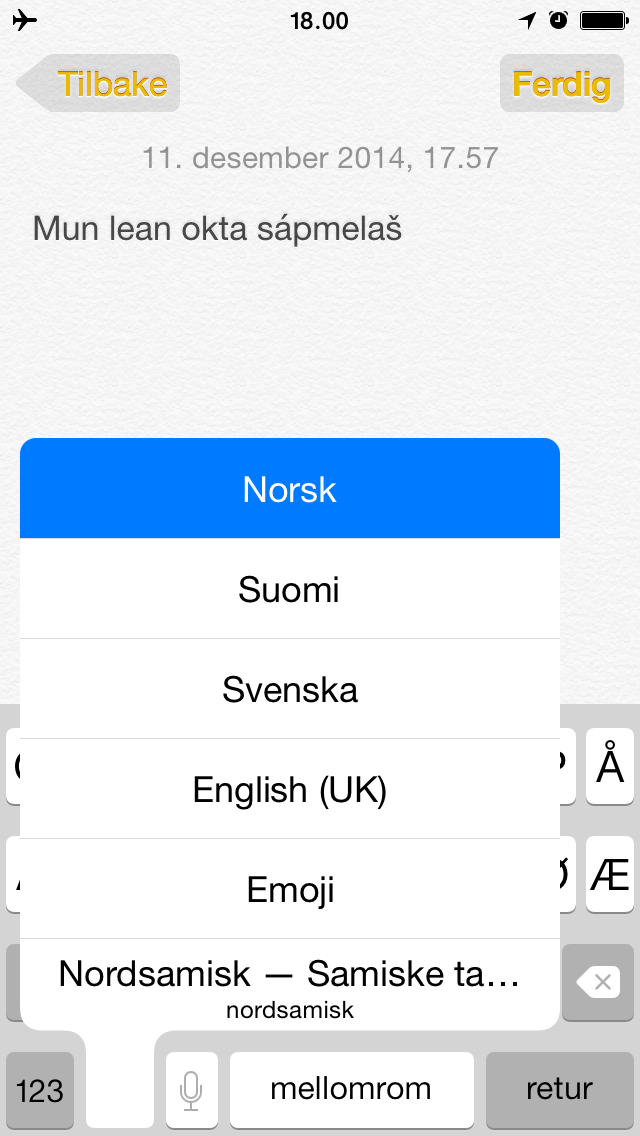 Máhtá aj dåssju globusboalov moaddi dieddelit dasik boadá dan tastatuvrraj majt lágeda.
Gå sáme tastatuvrra la juo anon de ij dåhkki oanegattjat diebttjit globusboalov listav åttjutjit. Dát la gártjedus Apple bieles («there is no API to obtain a list of enabled keyboards or for picking a particular keyboard to switch to»), majt goasská divna goalmátbieltastatuvrajda.