Sajáiduhttin iOS:s (iPhone / iPad / iPod)
Go leat viežžan prográmma App Stores, de dáidá prográmma oidnot álgošearpmas: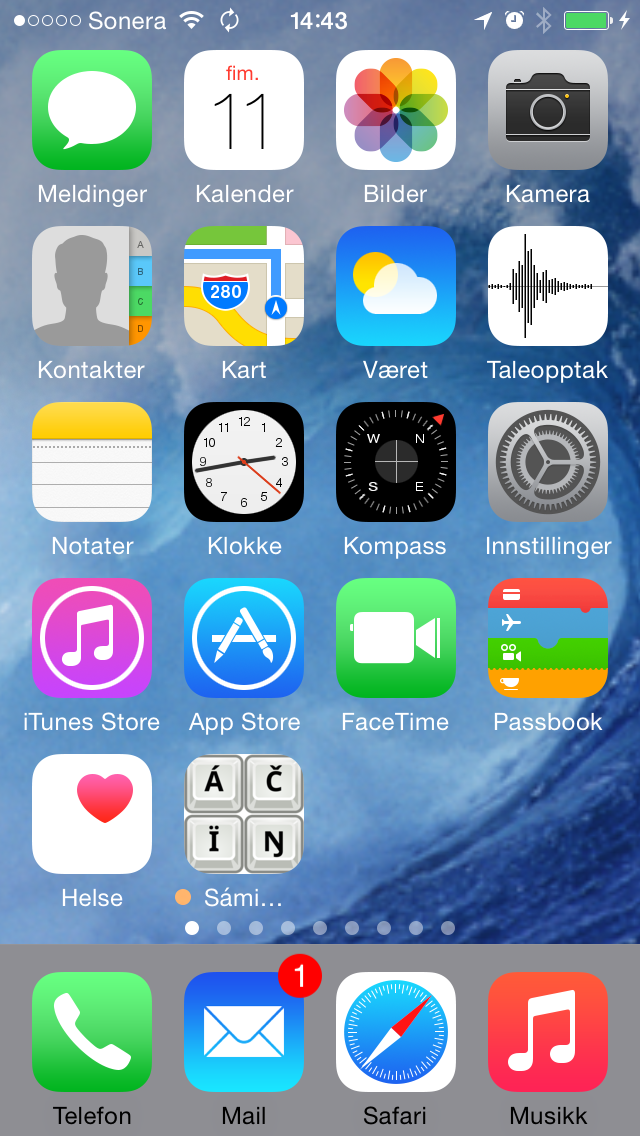 Álggat prográmma: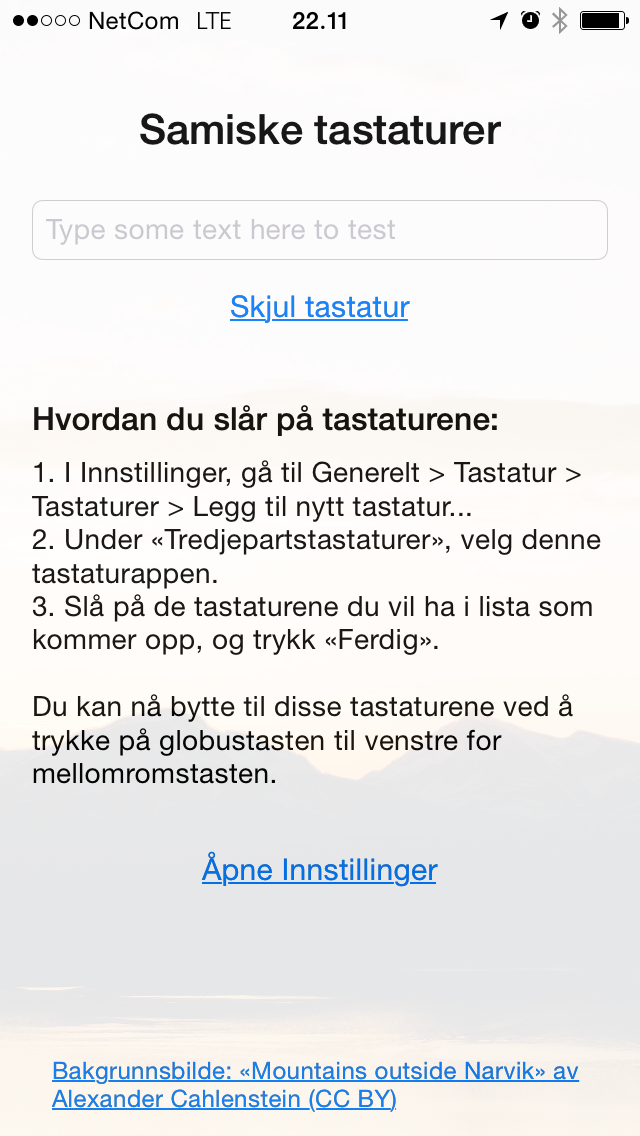 Coahkkal liŋkka «Åpne Innstillinger»
Mana dása: «Generelt > Tastatur > Tastaturer > Legg til nytt tastatur..»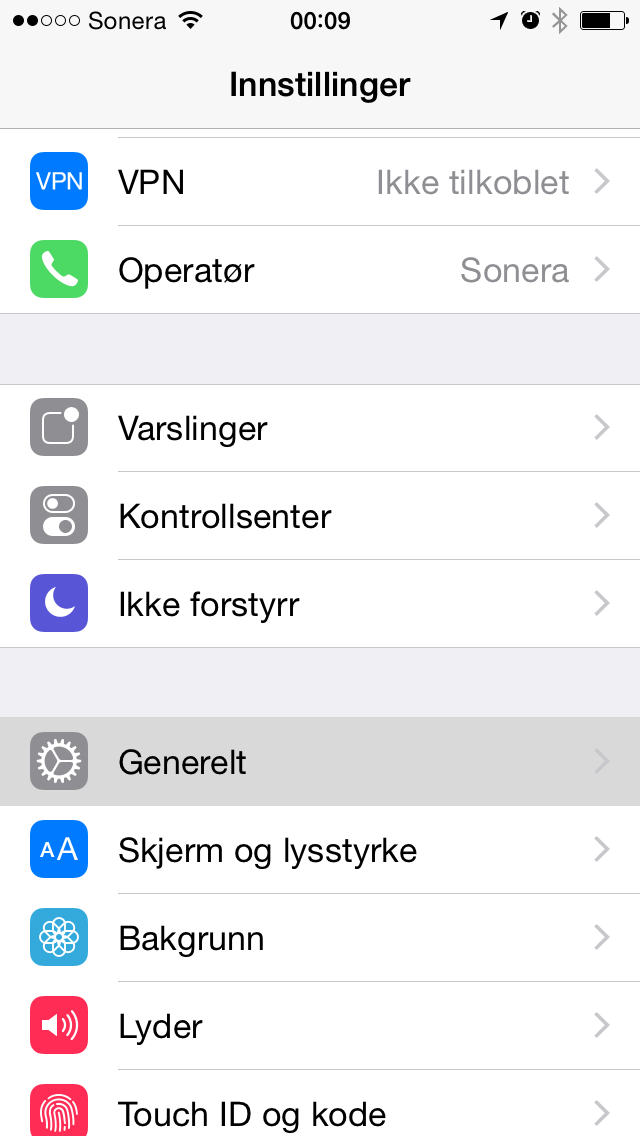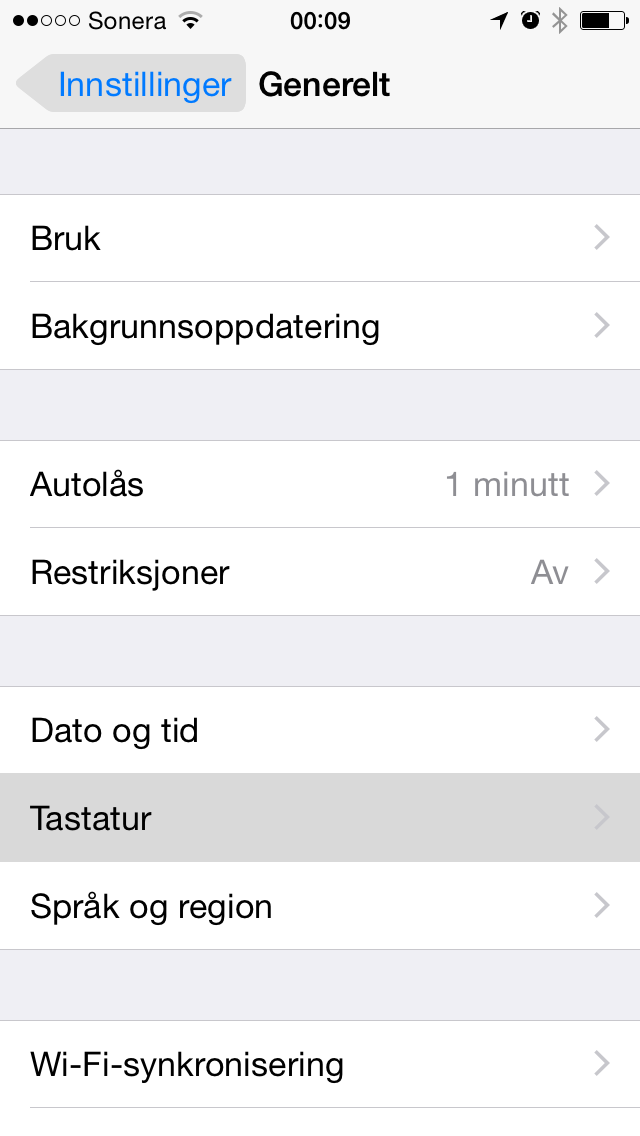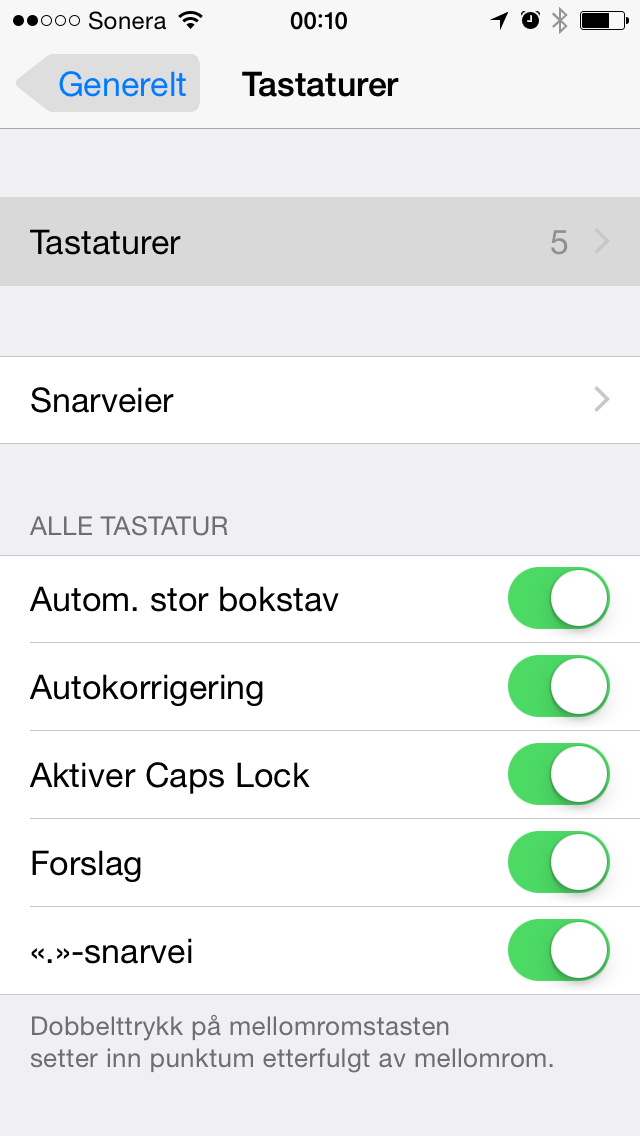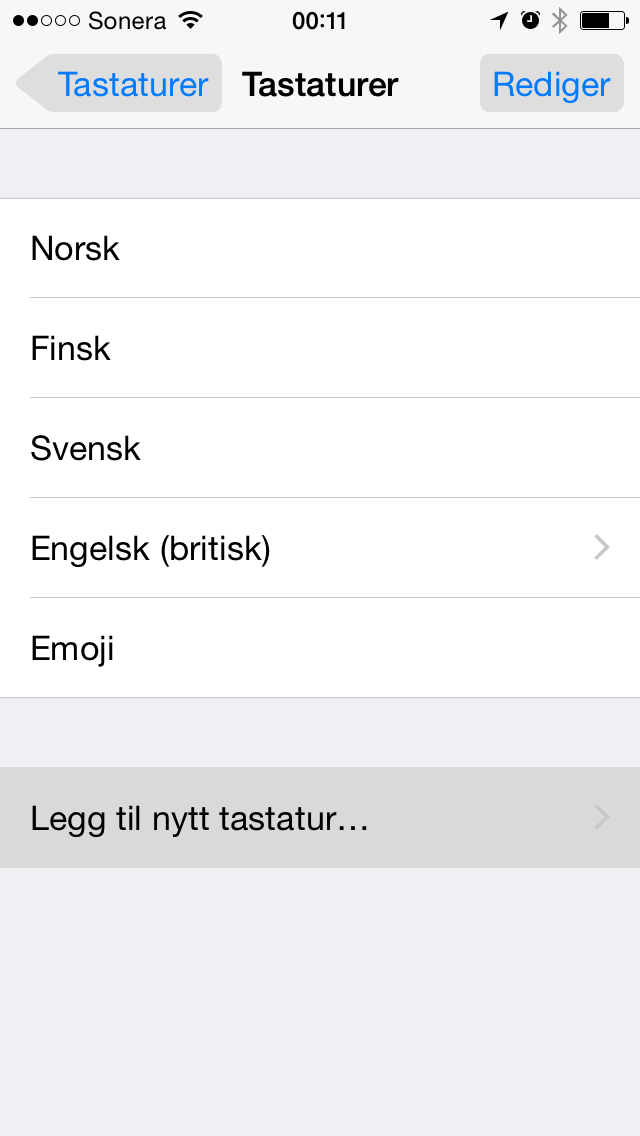 Teavstta «Tredjepartstastaturer» vuolábealde válljet «Samiske tastaturer»: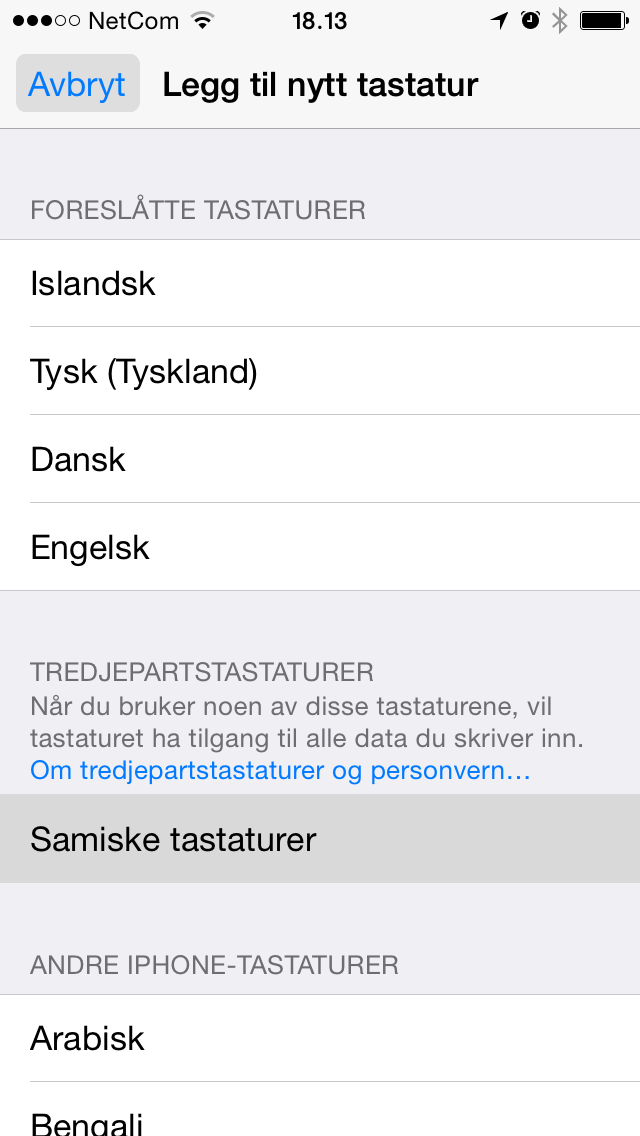 Vállje daid boallobevddiid maid háliidat geavahit: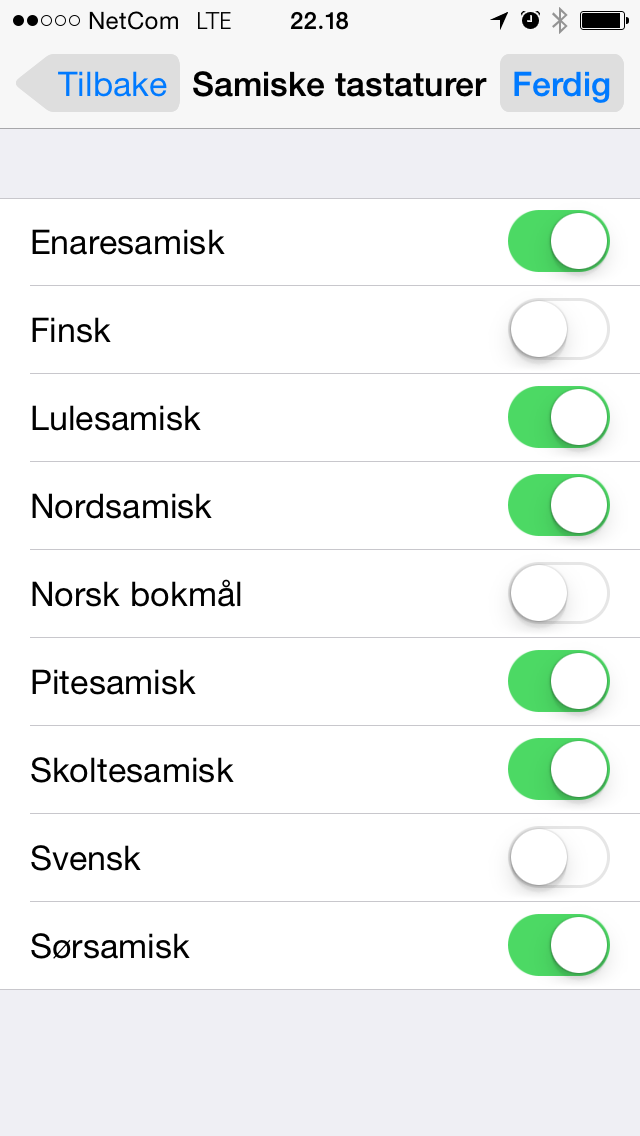 Sajáiduhttin lea geargan!
Go áiggut molsut boallobeavddi de deaddilat ja doalat globusboalu gaskaboalu gurutbealde: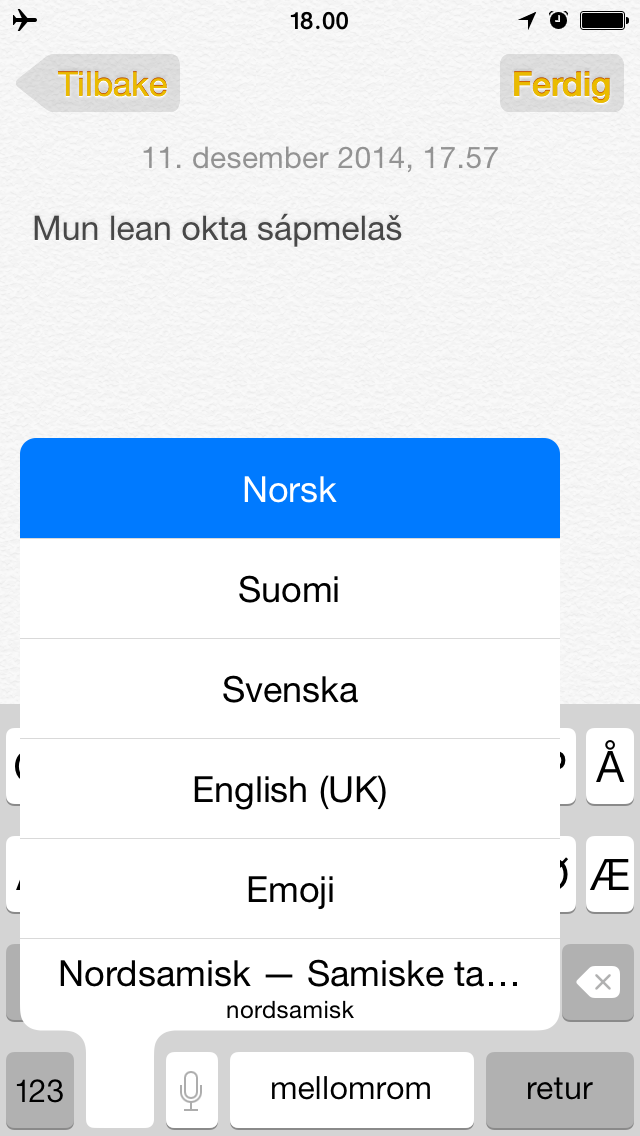 Dahje sáhtát dušše coahkkalit globusboalu moadde háve dassái go boallobeavdi maid háliidat geavahit ihtá.
Fuomáš ahte deaddil-ja-doala ii doaimma go sámi boallobeavddit lea aktiiva. Apple leat gáržidan dán eavttu («there is no API to obtain a list of enabled keyboards or for picking a particular keyboard to switch to»), buot vieris prográmmaid ovddas.