Installation on iOS (iPhone / iPad / iPod)
After downloading the app from the App Store, your homle screen could look like this: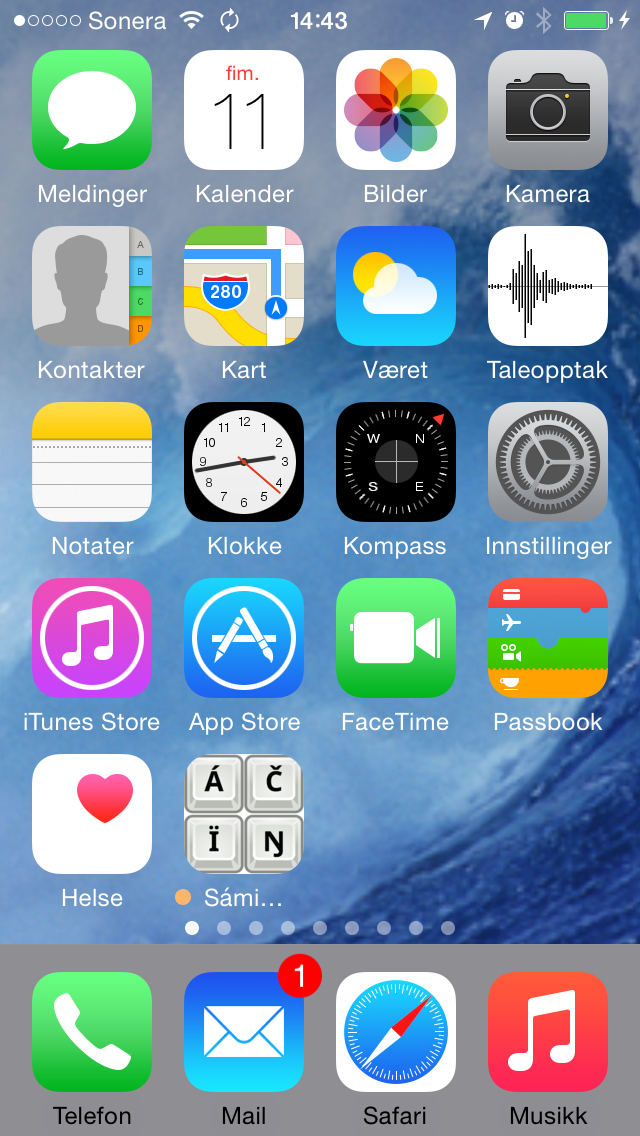 Open the app: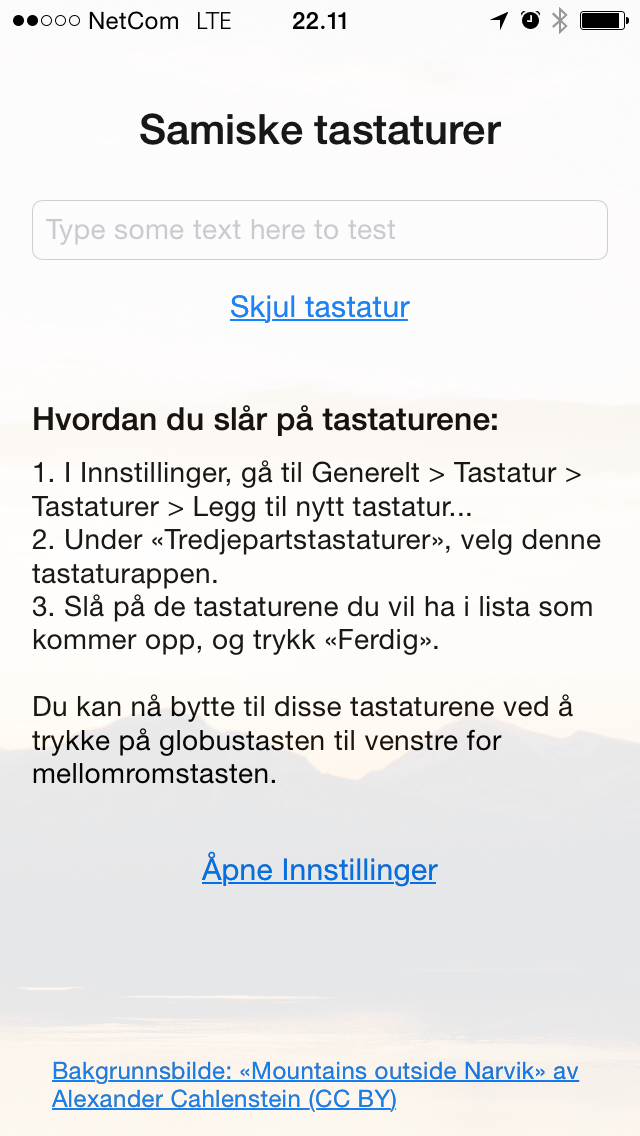 Press the link «Open Preferences»
Select «General > Keyboard > Keyboards > Add new keyboard...»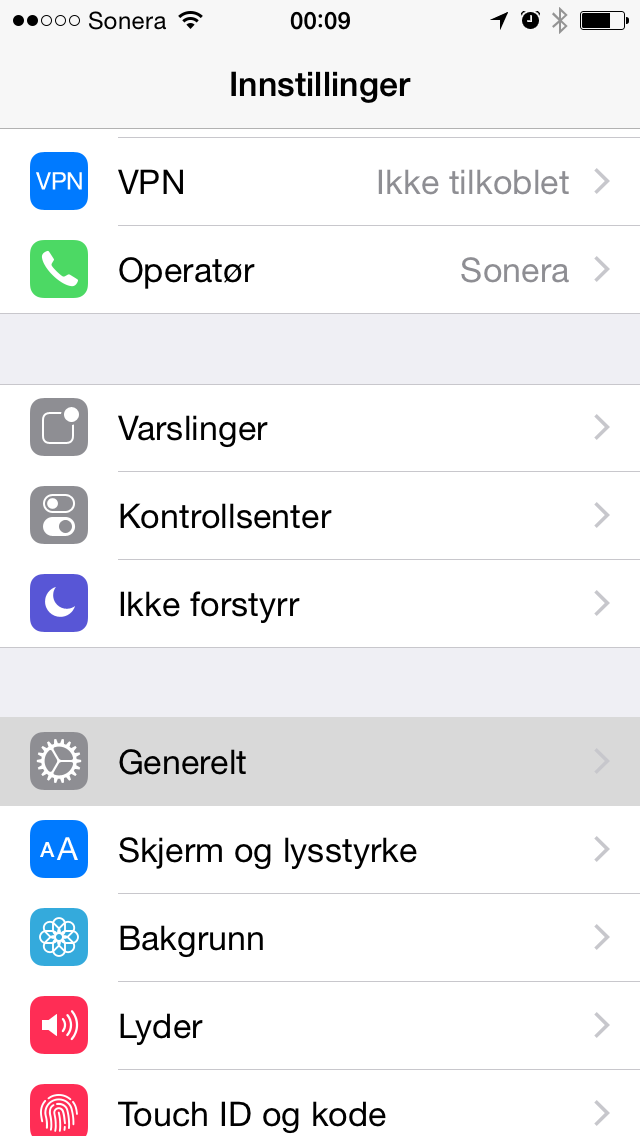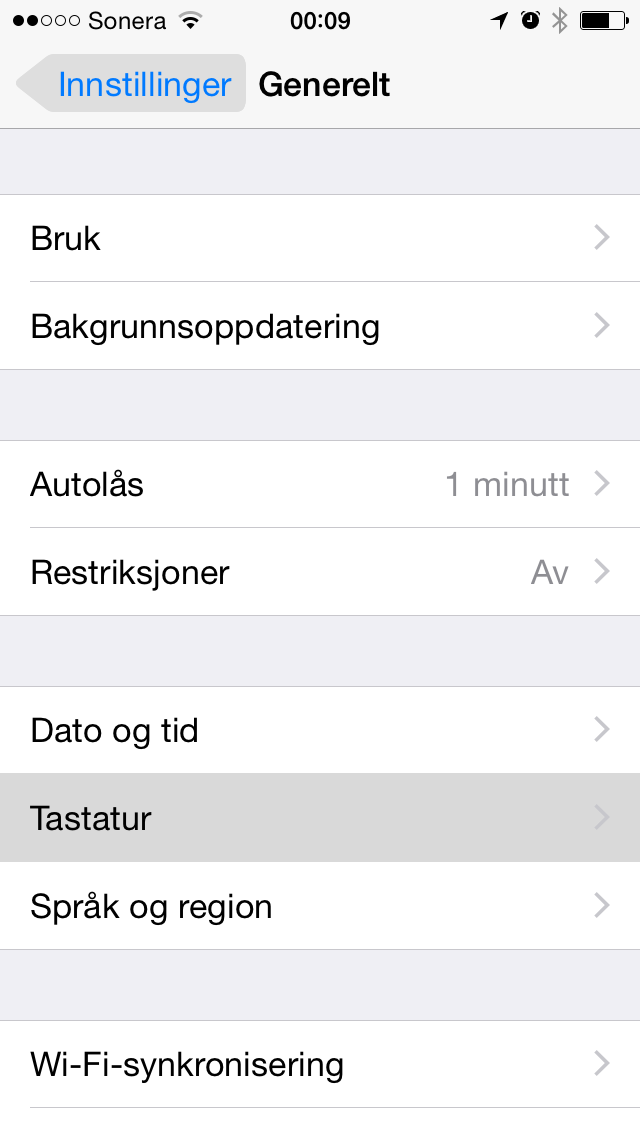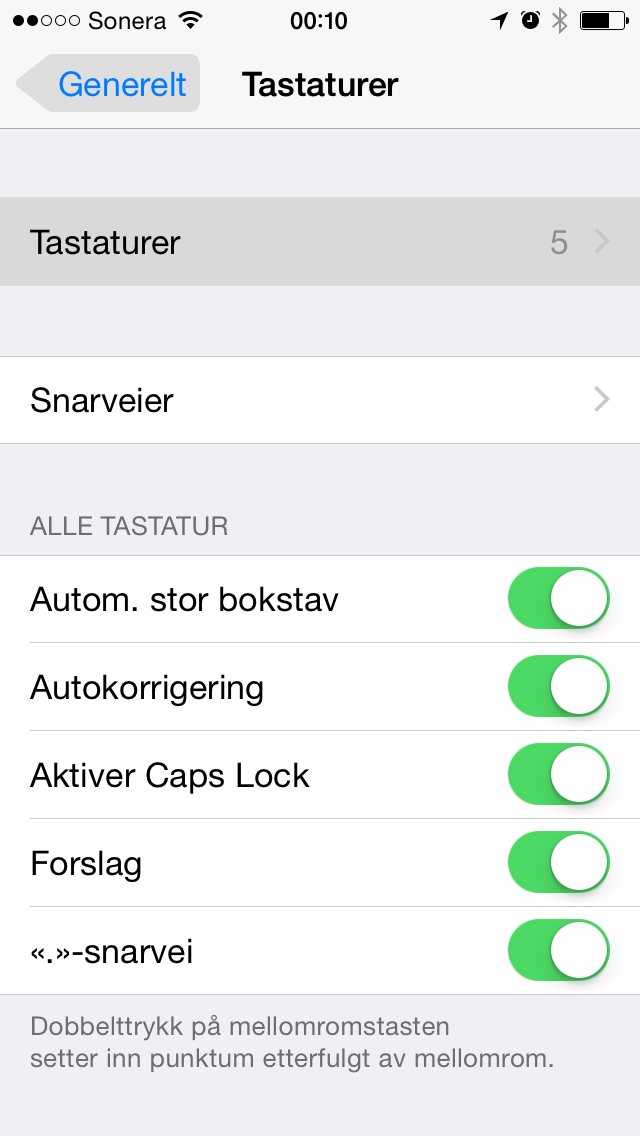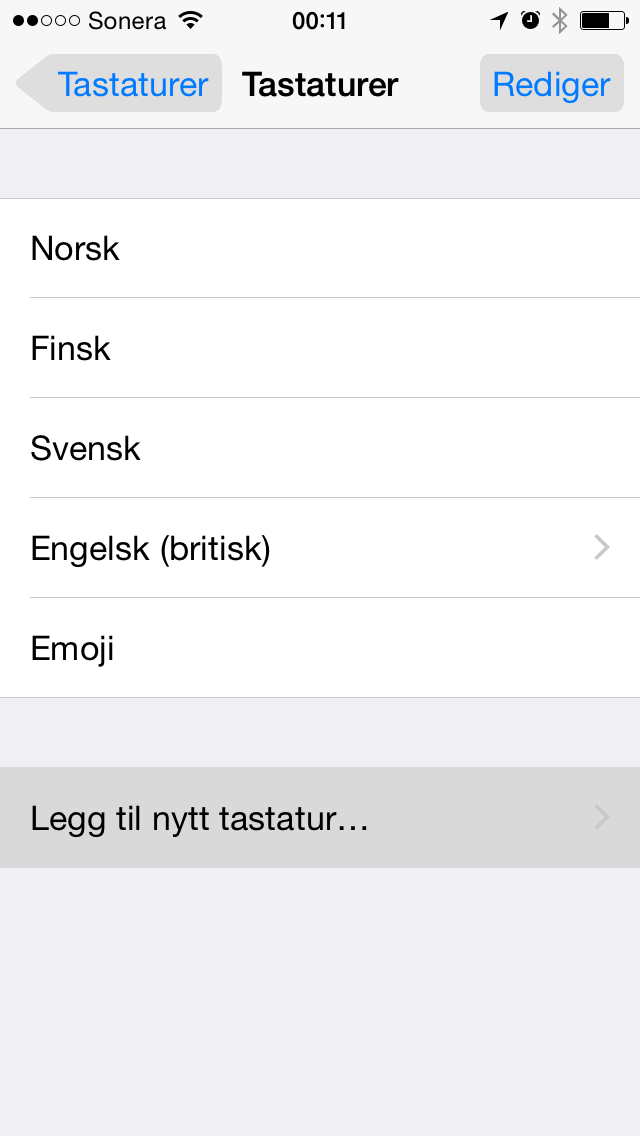 Under the text «Third party keyboards» choose «Sami keyboards»: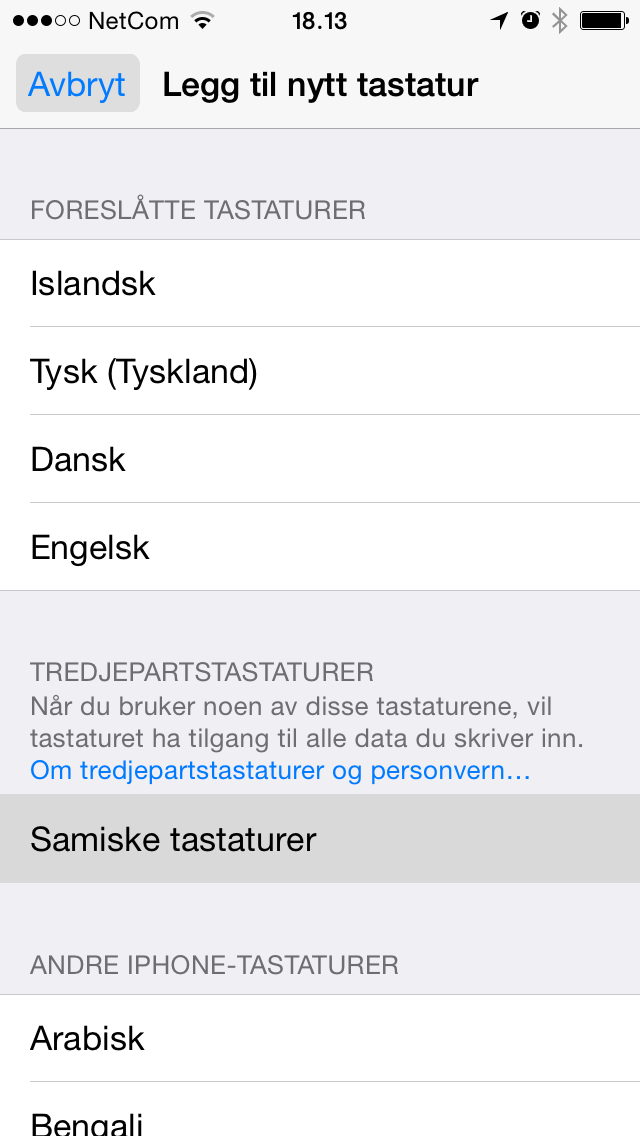 Enable the keyboards you want to use: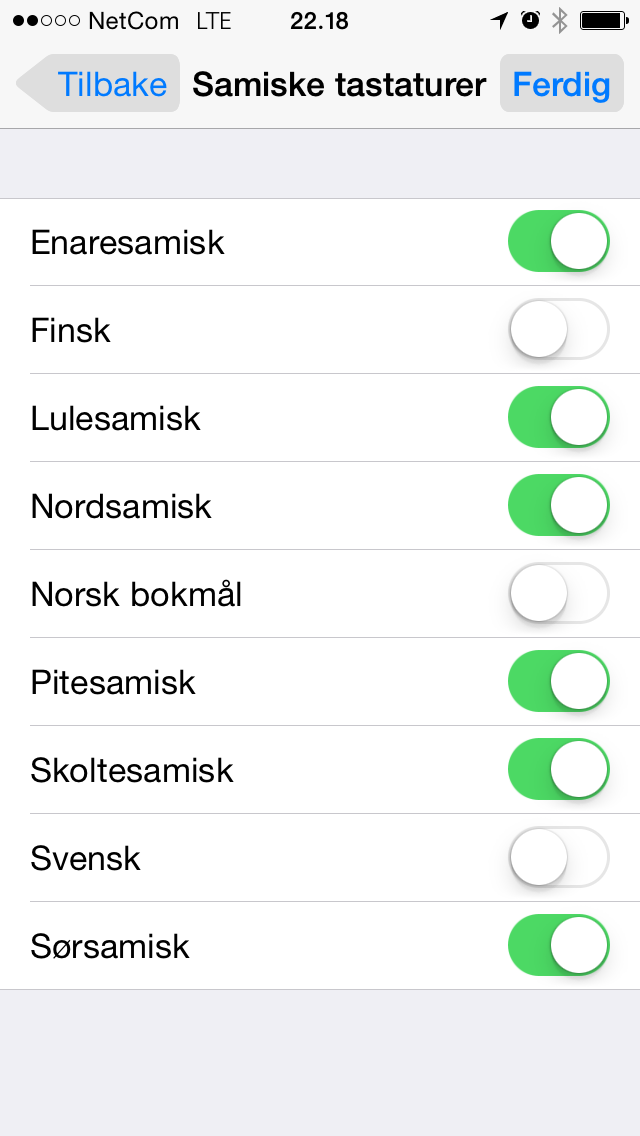 The installation is done!
To switch to a Sami keyboards, touch and hold the globe key to the left of the space key: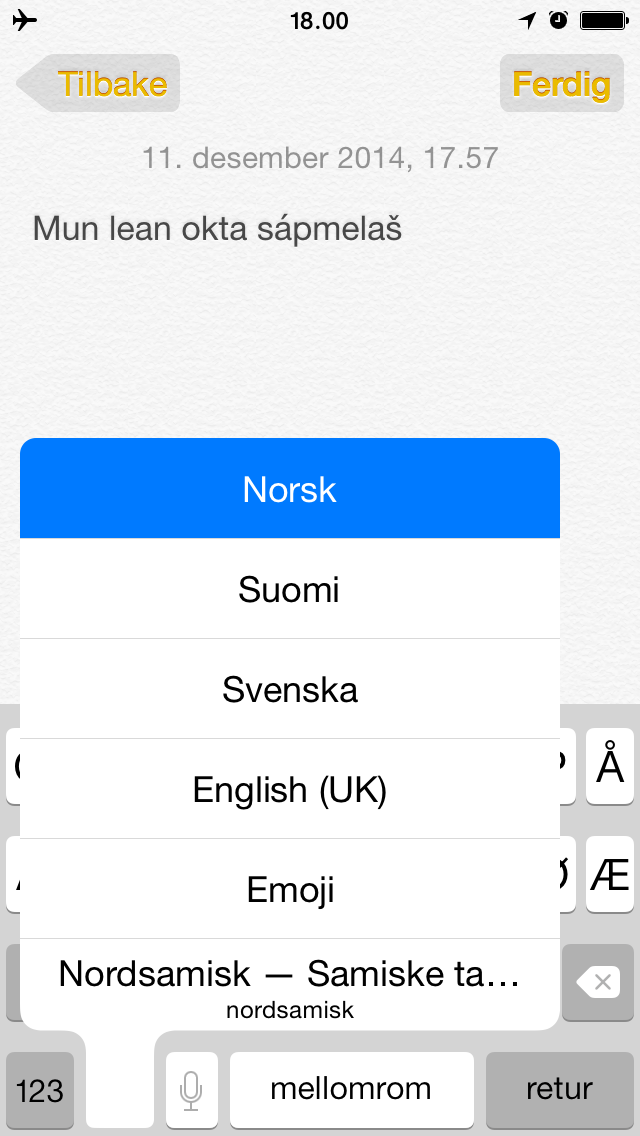 You may also just touch the globe key repeated times till you get th keyboard you want.
Please note that touch-and-hold does not work when one of the Sami keyboards is active. This is a limitation by Apple («there is no API to obtain a list of enabled keyboards or for picking a particular keyboard to switch to»), and concerns all third party keyboards.