Installation and use on MacOS X
Get Divvun
Installation on MacOS X
Note
If you are upgrading from version 1, please uninstal the old version before installing version 2.
1. Download the installation package. You will always find the latest version here.
If you have the CD, insert it into the computer. When either the download is finished or when the CD is ready a window will open on your machine. Double click the yellow box (the installations package) of the installation you want: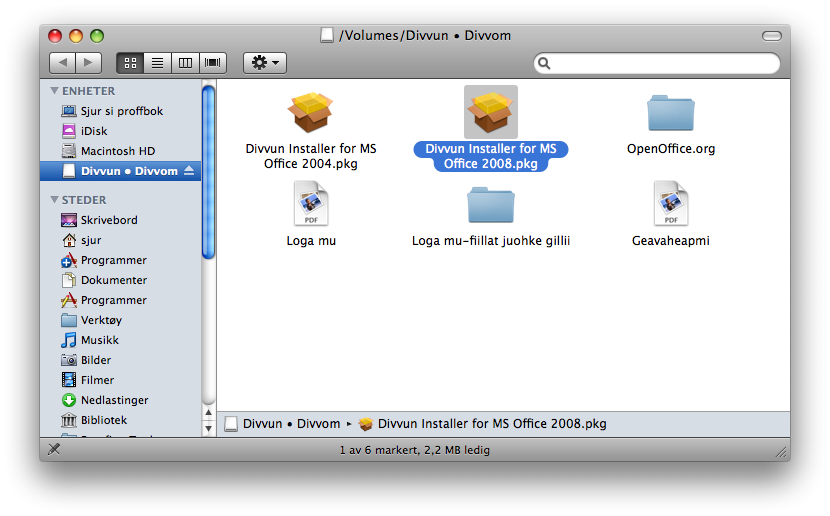 2. Click Continue untill you are ready to start the installation proper: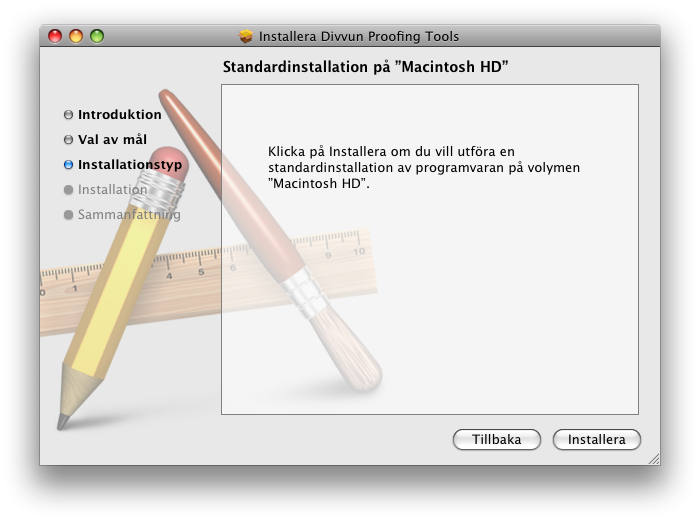 3. An administrator has to accept the installation: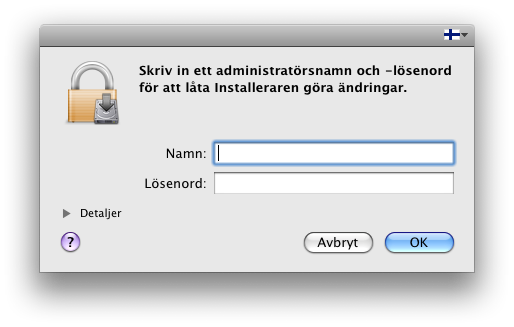 4. The installation is now finished and the Divvun tools are now available on your computer!